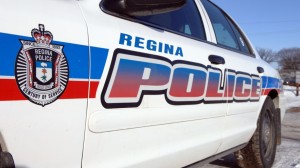 The Regina Police Service are currently investigating a firearms incident that occurred Saturday morning.
Police say the incident occurred shortly after 6 A.M. when the Police were dispatched to the 800 block of Garnet Street to investigate gunshots in the area.
Police say they arrived and learned a house had its' front window shot out.
Residents of the house were home at the time of the incident but they were not injured.
Police continue to investigate this matter but at this time no other information has been obtained.