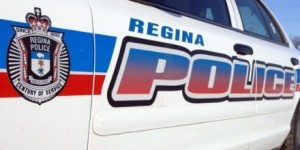 A 24-year-old woman was allegedly threatened with bear spray during a robbery early Saturday morning.
Police were called to the 1400 block of Robinson Street around 5:00 A.M. to investigate a robbery.
Police say four men approached the 24-year-old woman, one of them allegedly pointed a can of bear spray at her and demanded money.
The woman was not harmed.
Police describe the suspects as four men, 17-19 years of age, and say all were riding bicycles.
Police continue to investigate the incident.