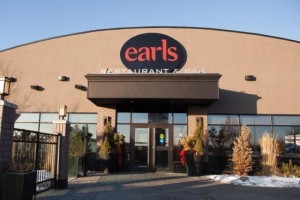 The Earls restaurant chain says Canadian beef is back on the menu at its outlets in Alberta and Saskatchewan.
It announced today it's reached new partnerships with Canadian ranchers who are committed to providing beef raised without antibiotics, steroids or added hormones.
The company faced a massive public backlash in April when it announced it would be getting all its beef from a U-S supplier with a Certified Humane designation because it couldn't find a similar supplier in Canada.
It quickly backtracked but said it remained committed to building a Canadian supply of humanely produced meat.