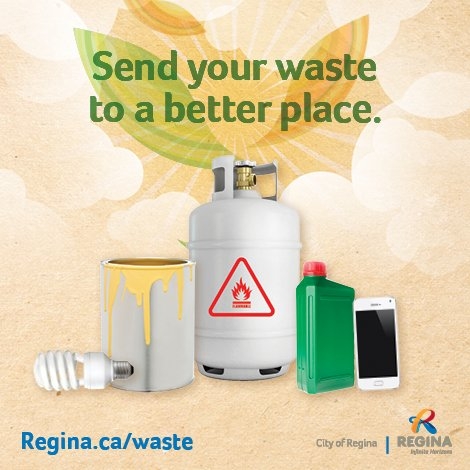 The City of Regina is encouraging all residents to bring household hazardous waste to the City's Public Works Yard at 2425 4th Avenue on Saturday, June 25 from 9 a.m. to 3:45 p.m.
Household hazardous waste items like fertilizers, aerosols, paint, and batteries, major appliances, specific electronics and rimless tires will be accepted.
All items will be reused, recycled or disposed of in an environmentally responsible manner.
The City offers Household Hazardous Waste Day in partnership with Saskatchewan Scrap Tire Corporation, Habitat for Humanity Re-Store, Saskatchewan Electronic Products Recycling Association, ReGeneration and Saskbattery.
The next Household Hazardous Waste Day will be held on October 1.