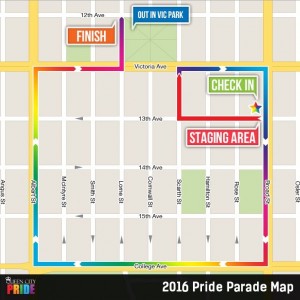 Drivers may need to take alternative routes on Saturday for the annual Queen City Pride Parade.
The staging for the parade will begin at 10:30 a.m. before officially heading out at 12:00 p.m.
The procession will begin at Victoria Avenue and Broad Street, move south down College Avenue, turn left onto Albert Street and then back down Victoria Avenue.
Once the parade wraps up the celebrations will continue with OUT in Victoria Park.