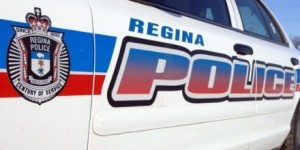 Police are investigating a firearms incident that took place on the 1000 block of Robinson Street.
Police were dispatched to a residence on the 1000 block of Robinson Street at about 1:35 p.m. for the report of a firearms offence. Reports indicated a man with a gun was spotted in the area and then entered a residence on Robinson Street.
When police arrived they witnessed two men leaving the residence and entering another residence on the 1100 block of Retallack Street. Both houses were cleared and a 16-year old male was arrested on existing warrants. A firearm was not recovered on scene and no additional charges have been laid.
The incident is still under investigation. Police are asking anyone with information to call them at 306-777-6500.