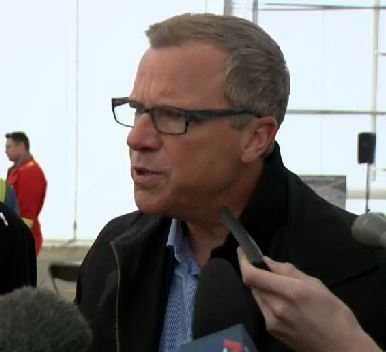 Saskatchewan Premier Brad Wall says the effects of "Brexit" shouldn't be felt much in this province.
On Thursday, Britain voted to leave the European Union following a bitterly divisive campaign rattling the global economy.
Premier Wall says "While yesterday's vote is obviously significant, we do not expect it to have that much of an effect on Saskatchewan exports. We are well-positioned to stay strong through the near-term Brexit volatility.
"Saskatchewan's top export markets are the US and Asian-Pacific markets like China, India, Japan, Indonesia and Bangladesh. Those six countries alone accounted for over 77 per cent of Saskatchewan's $32.6 billion in exports in 2015. The European Union, while important, accounted for slightly less than four per cent of Saskatchewan's exports in 2015 and the UK specifically made up just 0.3 per cent.
Premier Wall says ties to both the EU and the United Kingdom "will continue."
Saskatchewan's Top 10 Export Markets in 2015:
United States $18 billion
China $3.3 billion
India $1.9 billion
Japan $856 million
Brazil $847 million
Indonesia $746 million
Mexico $620 million
Bangladesh $497 million
Italy $466 million
Algeria $426 million
Global markets have been shaken by the vote result, causing a plunge in the British pound and the main stock index.