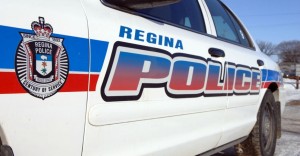 The Regina Police Service is asking the public for information that could assist a stabbing investigation that happened either late Saturday night or early Sunday morning.
Police say they were called to a hospital around 5:30 A.M. Sunday morning for a report of a man who had come into treatment for stab wounds in his back.
Police say the wounds were relatively minor.
R.P.S. say they weren't able to obtain much information from the victim other than he was attacked by a lone man with a knife sometime around midnight.
Police were not able to obtain the location of the incident.
The man was treated for his injuries and was released from hospital.
Anyone with information regarding this incident is asked to contact Regina Police Service at 306-777-6500 or Crime Stoppers at 1-800-222-8477 (TIPS).