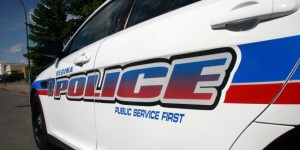 Regina Police have charged 41-year-old Christopher MacGregor with second degree murder in the death of Marvin Sefton in March of 2014.
On March 1st 2014, police were dispatched to a home on the 1000 block of Garnet Street and found Sefton dead.
On March 2nd a then 28-year-old female was charged with second degree murder but the crown entered a stay of proceedings in the case. Continued investigation has led to the arrest and charge of MacGregor.
He made his first court appearance on Thursday morning.