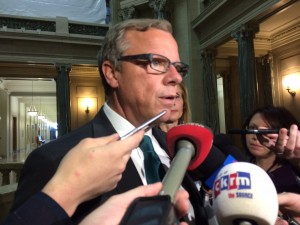 The spring sitting of the legislature came to an end on June 30.
Premier Brad Wall says it was a session that really revolved around a tough budget because of the economic environment.
"The budget actually signals an important time in the province with respect to the transformational change that we're going to be engaged in across the major envelopes of government," Premier Wall said.
Wall says they have at the very least got the ball rolling on all their campaign promises including the First Home Plan which allows post secondary graduates use their unused tax credits for a down payment on a home.