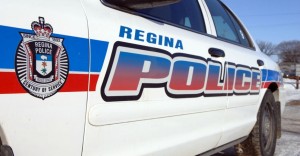 Regina Police Service are currently investigating a robbery that occurred on Canada Day.
Police were dispatched to the 1300 block of McIntyre Street around 11 A.M. on July 1st.
Police say a 41-year-old woman was exiting her vehicle when she was approached by a man armed with a gun.
Police say the man demanded the woman's bag.
Police say there was a struggle and the man fled southbound on foot with an undisclosed amount of cash.
The woman was transported to the hospital by EMS where she was treated for minor injuries.
The suspect is described as being a tall man with dark hair and approximately 30-40 years old.
The man was wearing a bandana on his head, sweat pants, and a grey shirt.
No further information was released.