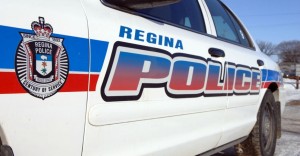 Early Sunday morning, Regina Police service responded to a business robbery that had occurred on the 5900 block of Rochdale Blvd.
Police say a man with a knife entered the business and demanded cash.
Police say the suspect stole the cash register and an unknown amount of money.
The suspect then exited the business on foot and fled the area in a dark colored vehicle.
The suspect is described as 5'6″ man who was wearing a baseball hat, sunglasses, with a white bandana covering his face and light colored gloves. The suspect was wearing a black t-shirt, blue jeans and was carrying a knife.
There is no further information was released at this time.