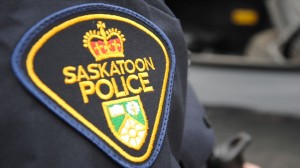 Saskatoon police have laid a second-degree murder charge against a 16-year-old girl who is accused of killing a baby boy.
Investigators say the infant was injured when officers found him Sunday morning at a home in the College Park neighbourhood.
He died later in hospital.
The teen was arrested Sunday and was to appear in court today.
Police say she is not related to the baby.
The death marks Saskatoon's ninth homicide of the year.