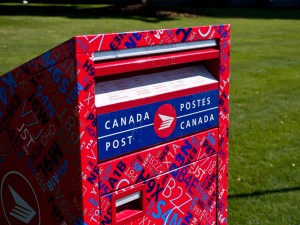 Canada Post has issued a 72-hour lockout notice to the union representing 50-thousand postal workers.
And while that notice raises the possibility of a work stoppage on Friday, the Crown corporation says that's not necessarily what will happen.
In a statement early today, Canada Post said it served the notice with the intention of suspending the collective agreement as of Friday to allow it to take measures it says are "necessary to respond to the changing business reality."
It cites, in part, the financial toll of a rapid decline in mail volume in today's increasingly digital world.
In the event of a work stoppage, government cheques — including Old Age Security, Canada Pension Plan and the Canada Child Benefit cheques — would still be delivered one day a month.