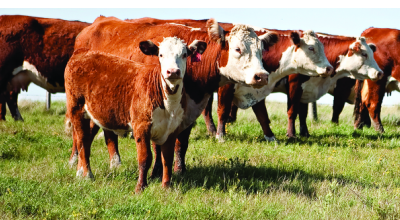 Saskatchewan feeder cattle prices were moving down in the month of June.
The June Cattle market update from the Saskatchewan ministry of Agriculture says feeder steers between 500 and 800 pounds dropped as much as 20 dollars 83 cents per hundredweight.
In the past year, heavier weight steers, in the 700 to 900 pound category, have dropped from 85 to 89 dollars 33 cents per hundredweight.
Feeder heifers were down as much as 17 dollars 48 cents per hundredweight during the month of June.
Feeder heifers are down from 81 to 96 dollars in the past year.
Prices for D1, D2 slaughter cows dropped 12 dollars during June to average 90 dollars 49 cents per hundredweight.