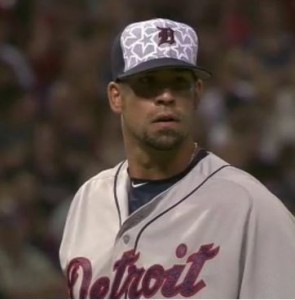 The 4th of July is a special day for Americans, but for 31 year old Regina native Dustin Molleken, it will always be a special day for him.
After 13 years in the minor leagues, Molleken finally pitched in a Major League Baseball game on Monday night as he took to the mound in a relief appearance for the Detroit Tigers during a game in Cleveland against the Indians.
Molleken says his legs felt like Jello and he had to look around while standing on the pitchers mound and that as he prepared to deliver his first pitch, he said "I'm here".
Molleken allowed one run on three hits while striking out two during his two innings of work.
It is not known how long the Tigers plan on keeping Molleken in the bullpen, but he says he will savour the experience.
He is the 9th Saskatchewan baseball player to play a game in the major leagues.