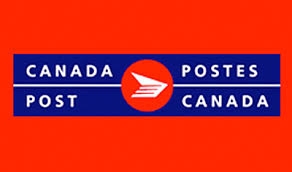 Canada Post is extending its lockout notice to Monday at 12:01 a.m. ET and says it is willing to submit to binding arbitration in an effort to resolve the ongoing labour dispute.
In a statement late Wednesday, the Crown corporation said is was extending its deadline, which had been Friday, in the hopes the Canadian Union of Postal Workers would also agree to binding arbitration.
However, there are no talks planned and Canada Post spokesman Jon Hamilton said earlier Wednesday the two sides couldn't be further apart.
Canada Post and the union remain at loggerheads on CUPW's request for wage increases for rural mail carriers and the pension changes Canada Post says it needs to reduce costs.
The fractious relationship between the Crown corporation and the union, which represents about 50,000 staff at Canada Post, should have come as no surprise to the government.
Public Services Minister Judy Foote was warned three months ago that contract negotiations between Canada Post and CUPW were likely to lead to a strike or lockout, with officials advising the government to avoid taking sides in bargaining.
Foote was told in an April briefing note that negotiations "will likely be long and arduous" and that they "may lead to labour disruptions as has occurred in about half of previous negotiations between parties."
The briefing material, previously released under the Access to Information Act, suggests that Foote meet with the union, but not talk about contract negotiations that were underway for fear of looking to favour one side over the other.
Officials told Foote she should only meet with the union's president to talk about a sweeping review of Canada Post that will look at every aspect of the Crown corporation to see what services it should keep, which ones it should ditch, and whether to keep the community mailboxes that have frustrated homeowners who lost door-to-door mail service.
(Canadian Press)