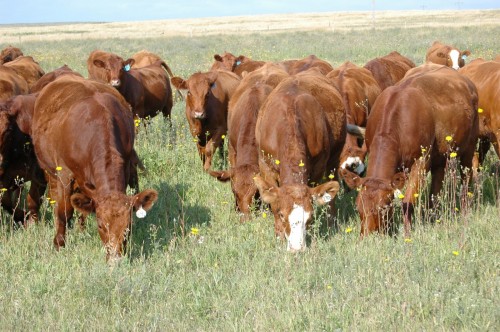 Saskatchewan Cattlemen welcome a re-opening of the Taiwan market for Canadian beef.
Taiwan has lifted its temporary ban on Canadian beef, removing the trade barrier it imposed on the product after a case of bse in Alberta last year.
Agriculture Minister Lawrence MacAulay and International Trade Minister Chrystia Freeland said the ban was lifted effective Friday.
Prior to the ban, some $12 million of Canada's $2 billion in total annual beef exports went to Taiwan, making it Canada's seventh largest beef market.
The Taiwan development comes one week after Mexico lifted its decade-long ban on some cattle imports, a move expected to be worth $250 million to Canadian beef producers.
The Canadian Cattleman's Association said last week that Taiwan and China were the last holdouts among several countries that banned Canadian beef in relation to BSE.
The trade restrictions on Canada were imposed after a breeding cow was found with BSE in February 2015.