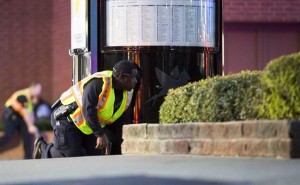 Five Dallas police officers are dead and six others wounded after snipers opened fire on law enforcement in downtown Dallas Thursday night.
Three people are in custody and there are reports that a fourth suspect has been killed in a shootout with police.
The sniper attack took place during a protest over recent fatal police shootings of black men in Louisiana and Minnesota.
One civilian was also injured during the attack.
U-S President Barack Obama calls last night's shootings in Dallas a "vicious, calculated, and despicable attack on law enforcement."
Obama says "justice will be done" and that those behind the attack will be held accountable.
Obama is in Poland for meetings with the European Union and members of NATO.
(The Canadian Press)