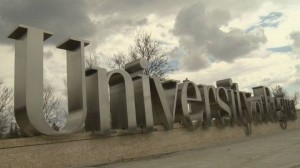 Those attending the University of Regina are going to have dig a little deeper when it comes to tuition.The U of R has announced tuition fees are going up by 3.8 percent which translates to about an extra $225 a year.Vice president of academic Thomas Chase regrets having to raise prices, but says it is something they need to do.
"We don't like putting up tuition, it's not something we want to do but the cost of operating the institution does go up every year."
When it comes to that budget, it is a balanced one which is the 22nd straight one the U of R has had.
Chase notes despite the tuition increase, the University is still well below the national average when it comes to tuition and student fees.