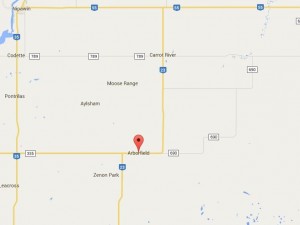 A hold-back road near the town of Arborfield in northeast Saskatchewan has given way because of the extreme rainfall received this week forcing an evacuation order to be issued.

About 400 people are being told to leave the town as the water comes closer to the town.
Earlier Tuesday, the town declared a state of emergency as did the town of Carrot River which is nearby.