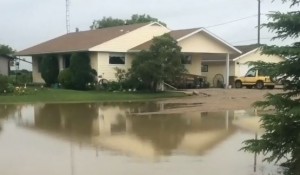 SaskAlert is saying the Town of Arborfield has partially lifted the mandatory evacuation order, because flood conditions have improved somewhat.
However, there is still a safety risk in some areas of town and the evacuation will remain in affect for those areas.
For those that live east of 5th Avenue and West of the railway line, the evacuation order has been lifted.
(CJWW)