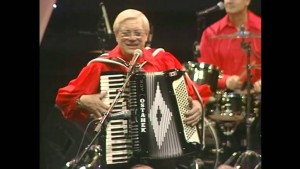 The man dubbed as "Canada's Polka King" has become a millionaire.
81 year old Walter Ostanek has won one million dollars in a dream lottery in London, Ontario.
His grand-prize winning ticket allowed him to either take the cash prize or possession of a new home and he decided to take the money.
The three-time Grammy winner, who has performed many times in Saskatchewan, says he thought a friend was joking when he was told he won, but he then remembered buying a ticket.
Ostanek says he may have new-found wealth, but he will not stop doing what he loves as performances will continue.