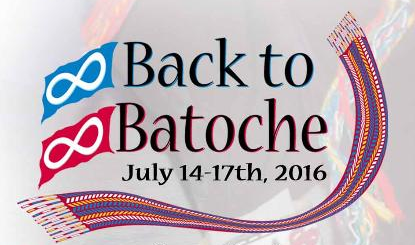 The Back to Batoche Festival starts Thursday and thousands of visitors from across North American will converge on Batoche, Saskatchewan until Sunday.
The Festival is the continent's largest commemoration of Métis culture, traditions and heritage.
It takes place at the Batoche Métis Cultural Grounds, not far from the Parks Canada-Batoche National Historic Site.
The festival includes square dancing, fiddling and jigging competitions, bannock baking demonstrations, children's activities and nightly concerts, as well as a ceremony at the local Métis veteran monument.