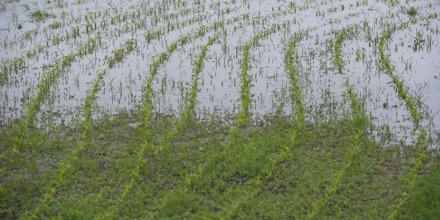 The latest crop report says heavy rain this week will cause some crop loss in Saskatchewan.
Crops analyst Brent Flaten says rainfall ranged from a trace to over 100 millimeters.
Crops in the hardest hit areas have been affected by localized flooding, lodging and saturated fields.
Crop losses this week were mostly caused by root rot, hail, wind and other crop diseases.
Flaten says crops outside the flooded areas are good to excellent.
He says crop development is near normal.
He says topsoil moisture is rated 33 per-cent surplus, 66 per-cent adequate and one per-cent short.
Flaten says farmers are looking for warm dry weather for crops to advance.
Little progress was made in haying operations.
19 per-cent of the hay has been cut and 20 per-cent baled or put into silage.