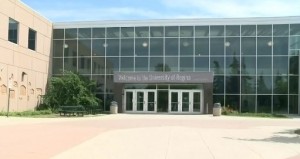 The president of the University of Regina's student union says students can not afford another increase in tuition.
The University announced a tuition increase of 3.8 percent last week meaning an arts student taking a full load of classes will be paying an extra 225 dollars a year.
Jermain McKenzie says enough is enough and that taxpayers would be up in arms if taxes went up 35 percent since 2009 the way tuition has.
McKenzie says he wants to sit down with the provincial government to discuss the matter and find a way to make the cost of post-secondary education more affordable.
He says he would like to engage students as part of that discussion because it is their future at stake.
He is worried if this trend continues, low income, aboriginal and international students wanting to pursue an education will have no choice but to stop that pursuit.