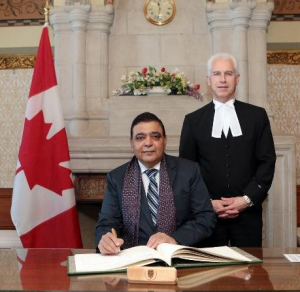 There are now five candidates vying to become the next leader of the federal Conservatives.
Calgary MP Deepak Obhrai has reportedly sent out an email to his fellow MPs saying he has been in contact with communities and supporters and will begin to build a credible team for his campaign.
The 66-year-old Obhrai joins Maxime Bernie, Kellie Leitch, Tony Clement and Michael Chong in the leadership race.
The Conservatives will choose their new leader next May.