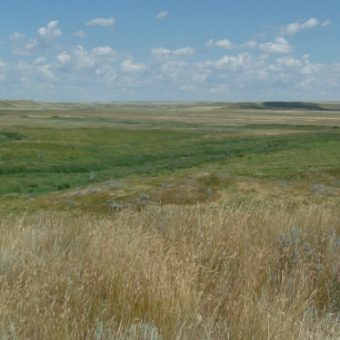 More than 500 specialists are attending an International Rangeland congress being held in Saskatoon this week.
Conference Co-chair Duane McCartney says the event is held every four years, and its the first time to be held in Canada.
He says the event attracts scientists, professors, extension professionals and land managers from 58 countries to discuss rangeland management.
For example, he says there are new modelling methods to monitor vegetation on rangeland with satellites.
Other issues to be discussed include species at risk, erosion, and presentations from two Saskatchewan cattlemen, Duane Thompson of Kelliher and Leanne Thompson of Ceylon.
The International Rangeland Conference runs all week in Saskatoon.