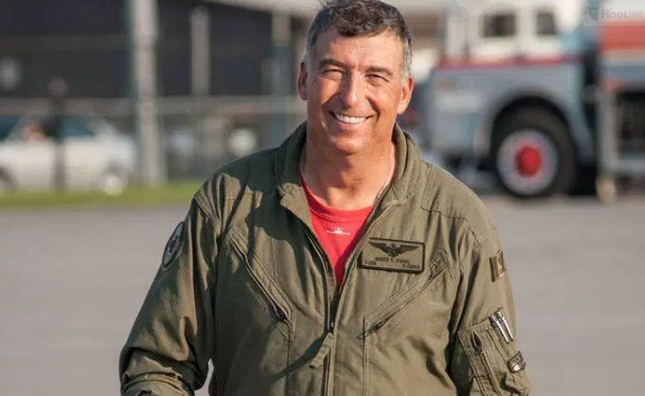 An Alberta airshow turned tragic on Sunday, when a vintage single-engine propeller plane dropped out of the sky and crashed, killing the pilot.
One spectator says the plane "disintegrated into dust" when it crashed during a performance at
C-F-B Cold Lake
.
Cathy Heron says many spectators at first thought the crash may have been part of the show.
The pilot, Bruce Evans, had accumulated more than 41-hundred hours of flight time through his career.
Captain Matthew Strong, 4 Wing at CFB Cold Lake's public affairs officer says a T28 Trojan crashed around 2 p.m.
He said the pilot, Bruce Evans, did not survive.
In a statement issued late Sunday afternoon, CFB Cold Lake said emergency services discovered Evans was dead as soon as the scene was secured.
"4 Wing and CFB Cold Lake and the Cold Lake Air Show express our condolences to the family, friends and loved ones of Mr. Evans," the statement said.
"We are deeply saddened by this incident and are providing our full support to Mr. Evans' team here in Cold Lake," Col. Eric Kenny, commander at 4 Wing and CFB Cold Lake, said in a statement.
"We express our deepest sympathies to the family, friends and loved ones of Mr. Evans."Defence Minister Harjit Sajjan tweeted his condolences to the pilot's loved ones on Sunday evening.
Evans was scheduled to perform at another air show in Wetaskiwin, Alta. this week.The Wetaskiwin Air Show put out a release Sunday evening in which organizers expressed their condolences to Evans' family and friends and said the air show would still take place.