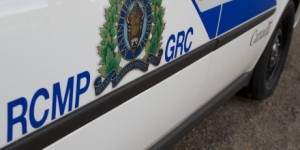 Traffic on Highway 47 south of Stoughton was delayed for a good part of Friday after a semi hauling black sand rolled over 12 kilometers south of the town around 8 AM.
The 22 year old driver of that truck was airlifted to hospital with injuries. His status is not known.
The accident resulted in delays and detours while the mess was cleaned up with RCMP saying the road did not open to freely flowing traffic again until 2:15.
The cause of the accident is under investigation, but RCMP say alcohol did not play a factor