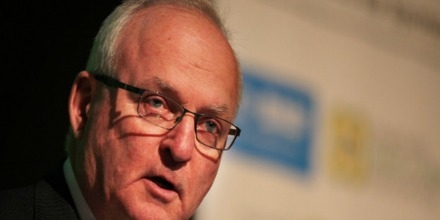 Agriculture minister Lyle Stewart is cautiously optimistic about moving this years bumper crop to market.
Stewart made his comments following a 3-day meeting with his federal and provincial counterparts in Calgary.
Stewart says much of the three prairie provinces are expecting a bumper crop this summer.
Stewart says grain handling companies and the railways have been warned about the possible size of the crop.
He remains cautiously optimistic there will be no repeat of a huge backlog like three years ago.
Federal agriculture minister Lawrence MacAulay also says he wants a long-term solution to grain movement issues.
Stewart says there was good general discussion on the future of farm business risk programs.
He says there is a good deal of co-operation among the ministers and there is a will to solve some of the problems like shrinking farmer participation in agri-stability.
As negotations continue over the next year and a half, he says more details will be hammered out.
But he thinks the important issues to Saskatchewan and agriculture across Canada were discussed in a co-operative and open minded fashion by all of the provinces.
He is pleased with the meeting as a first step.