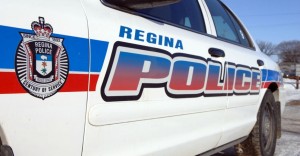 A 15-year-old girl has been charged with assault with a weapon after an incident on Saturday, July 24.
Regina Police Service say they were dispatched to the area of Dewdney Ave. and Montague St. around late Saturday evening to investigate a report of two women fighting.
Police say upon arrival they located a female victim who had been injured with an edged weapon.
The victim was transported to hospital and her injuries were described as non-life threatening.
The 15-year-old girl was located a short time later.
She cannot be named due to her age and will appear in youth court on September 13.