A spokesman for Saskatchewan's Water Security agency says precautionary drinking orders could be place for weeks or even months because of the Husky oil spill on the North Saskatchewan River.
Sam Ferris says it won't be a short-term event for the affected communities.
North Battleford shut down its intake last Friday and Prince Albert did so Monday.
Prince Albert also declared a local state of emergency, meaning they can levy fines against businesses that waste potable water.
The Water Security Agency has issued a precautionary drinking water advisory for Melfort.
The advisory was issued early Tuesday morning for an undetermined amount of time.
Residents in Melfort, along with the communities of Beatty, Kinistino, Weldon and Star City are being asked to stop non-essential water use.
Rural customers in that region will be affected as well.
As well, the intake at Codette Lake is expected to be shut down Tuesday morning to avoid contaminated water from entering.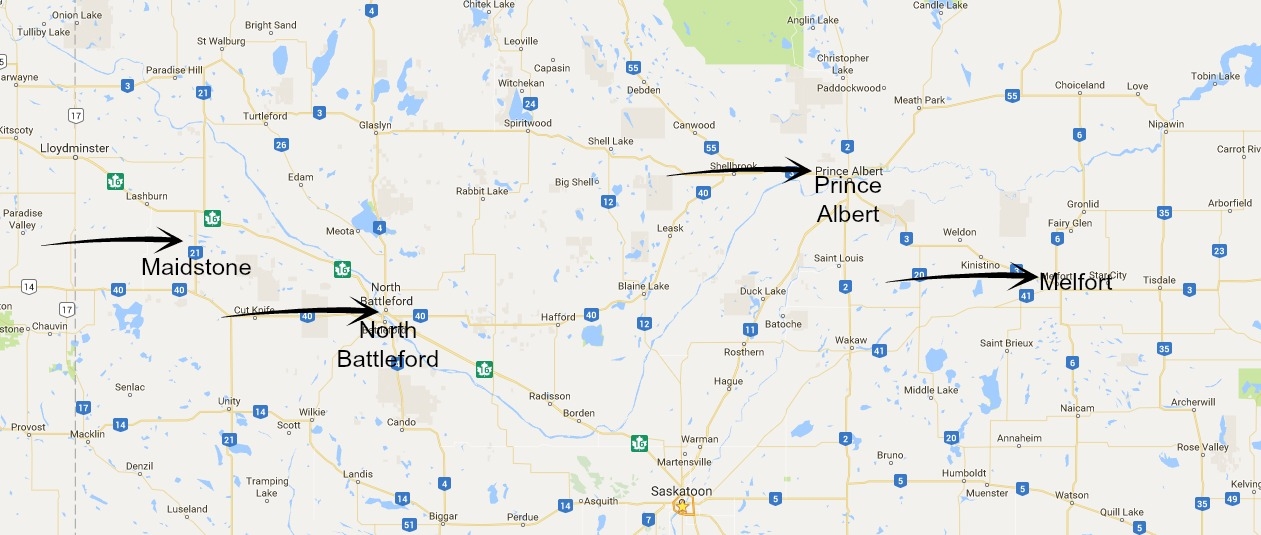 Husky Energy, in the meantime, says it is working on the clean-up of the oil spill near Maidstone.
The oil plume is now travelling downstream and infiltrating underneath as well as on top of the North Saskatchewan River.
Spokesperson Al Pate says now they are trying to determine how this happened and work on the cleanup.
Pate many components will be part of the investigation.