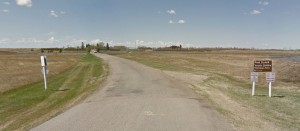 The search continues for a youth who escaped from Regina's Paul Dojack Youth Centre on Sunday night.
According to the Ministry of Justice, the public was not informed of the escape because the youth is not considered a serious threat.
Drew Wilby with the Ministry of Justice says the Regina Police Service was called as soon as staffed learned of the escape.
"They came out to the Paul Dojack Youth Centre with their canine team and others to begin the search for this individual. That search continues, the investigation is in RPS's hands in conjunction with the RCMP."
The youth was staying at the facility awaiting a court date for charges of a non-violent nature.