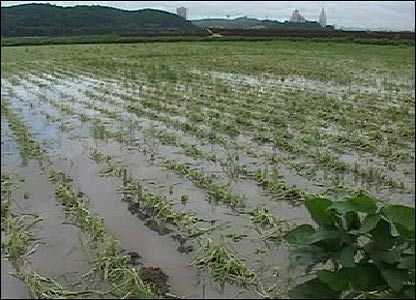 The Saskatchewan government has opened a flood recovery centre in Elfros, about 200 kilometers northeast of Regina.
The area received heavy rain on the weekend.
The Provincial Disaster Assistance Program will assist those in the community hit by severe weather.
Norm Hall,  president of the Agricultural Producers Association of Saskatchewan, farms nearby and says some fields had 200 millimeters or eight inches of rain in less than three hours.
He says all the sloughs are full, and many farmers seeded those areas.
He says some low ground has been washed out and there was also some hail damage.
He says highway 16 was closed in three spots and the nearby CP rail line was washed out in one area and weakened in another.
Hall says some areas may be flooded but many fields look like a bumper crop.