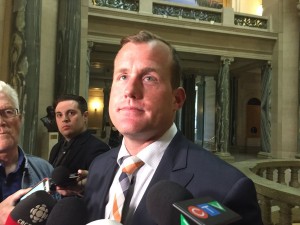 Saskatchewan's NDP is expressing its concern for what it calls a lack of communication following the Husky oil spill last week.Trent Wotherspoon, leader of the Opposition NDP, calls the spill devastating for the environment.
Wotherspoon says the whole situation could have been better handled by Premier Brad Wall.
"He sits silent when we have a provincial disaster with an oil spill of this magnitude — for days upon days, as communities are impacted and our environment is being impacted."
Wotherspoon says the province's main priority needs to be the clean-up of the spill and the protection of drinking water.