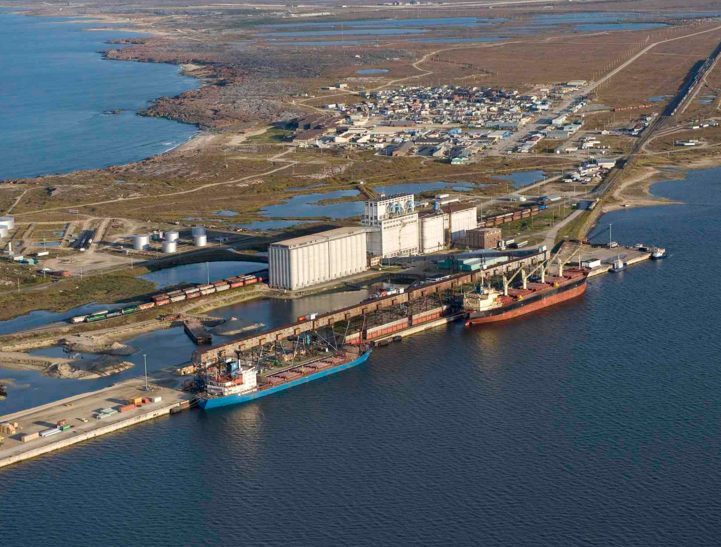 The president of APAS is disappointed the grain shipping season for the northern Manitoba port of Churchill has been cancelled this year.
Omnitrax announced Monday the 90 day shipping season, which usually begins in August, will not go ahead this year.
Last year, shipments were about one third of normal, and the port was put up for sale to a group of Northern Manitoba first nations.
APAS president Norm Hall says there are grain cars scheduled for delivery to the port.
He says the loss of movement to Churchill means more grain has to go through choked ports like Vancouver.
He is disappointed, saying Churchill is a cheaper alternative to grain exports heading east.
Keystone Agricultural Producers President Dan Mazier is calling on the federal government to step in with immediate action to keep Churchill running until the end of the 2016 shipping season.
He says the federal government should step in to stabilize the situation.
Hall says Manitoba's Keystone Producers Association has had a much more intense policy position on Churchill compared to APAS.
But he says APAS will hold meetings in coming days to discuss the issue.
Saskatchewan's Agriculture Minister Lyle Stewart was asked by reporters Tuesday if the provincial government would get involved.
He seemed lukewarm to the idea.
Stewart says apart from taking over the rail line and investing millions of dollars to upgrade the track, he's not sure what could be done.
He says the decision by Omnitrax is disappointing but he knew the rail line was not in great shape.
Stewart plans to talk with his Manitoba counterpart about Churchill in the coming days.