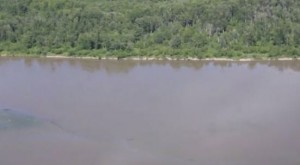 Premier Brad Wall will not be traveling to areas affected by the Husky oil spill on Thursday, as previously planned.
According to government officials, both the mayor of Prince Albert and North Battleford declined the premier's offer to visit, saying Wall will better serve the province from Regina.
Prince Albert's Mayor, Greg Dionne said Wednesday afternoon at a news conference that he has invited the premier to tour the city at a later date.
Dionne also says there are improved communications with Husky officials, who have now set up a station within the City and begun with insurance claims.
An oil and water expert is also expected to arrive in Prince Albert on Saturday, who Dionne says may have a solution to oil entering the city's water system.