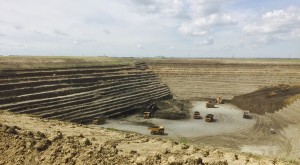 A recent tour of the Regina Bypass shows the project is running on schedule.
It's been about a year since project began.
Alisdair Dickison, Project Director for Regina Bypass Design Builders says the warm weather has helped with the construction progress.
Dickinson says there was a lot of consultation work done with surrounding communities leading up to the project and feels satisfied with what he calls efficient traffic management plans.
The remainder of the project is scheduled to be completed by October 2019.