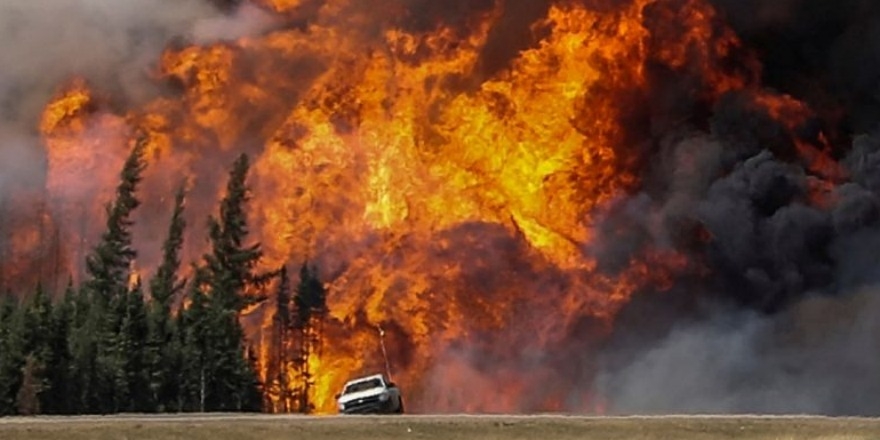 Fierce wildfires that swept through northern Alberta's oilsands region in May have delivered a 735-million dollar net loss for Suncor Energy.
The Calgary-based company said late Wednesday the fire that raged through the region meant it failed to produce about 20 million barrels of upgraded and raw bitumen from its oilsands projects.
It said it spent 50 million dollars related to evacuation and restart activities, offset by 180 million dollars in cost savings while operations were suspended.
Suncor's net loss for the three months ended June 30 equated to 46 cents per share; a year earlier it reported second-quarter net earnings of 729 million dollars, or 50 cents per share.
(The Canadian Press)