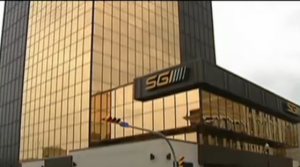 A privacy breach at SGI in the town of Vonda in central Saskatchewan.
The company says they discovered an employee at the town's motor licence issuing office was looking up customer information without a business reason.
SGI has terminated his access to their compter system.
An investigation has concluded the individual was snooping, and that there will be no harm to customers as a result of this breach.
It is also believed information accessed was not disclosed to anyone.
SGI says customers affected will be contacted and that the office of the Information and Privacy Commissioner has been made aware of the situation.