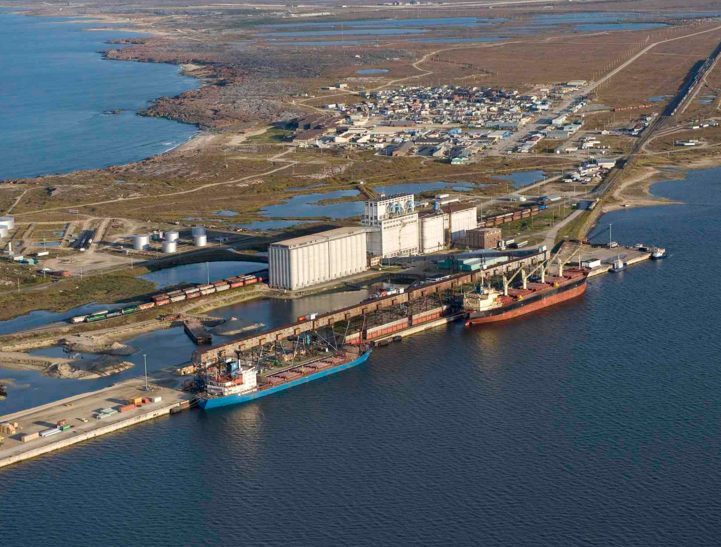 There is plenty of blame to go around for the closure of the Port of Churchill to farmers grain shipments.
Omnitrax recently announced that grain shipments through the Port will not go ahead this year.
The Canadian Wheat Board Alliance blames it on the former Harper government for dismantling the CWB single desk.
The President of the National Farmers Union says the former Liberal government of Jean Chretien also played a role.
Jan Slomp says it was the Liberals that privatized the railroads and the sale of the Port of Churchill and the Hudson Bay rail line to OmniTrax.
He adds privitization of CN Rail was also another big mistake.
Slomp says the Harper government knew that the chance of the Churchill port surviving after the termination of the Canadian Wheat Board was nil.
He says the Wheat Board directed almost 95 per-cent of the grain going through the port.
Slomp says the Harpter government camouflaged the negative impact for the Port of Churchill by providing a subsidy on grain shipments through Churchill.
Slomp says the location of the Port of Churchill is ideal for shipping products to and from Europe, Russia, Mexico, Africa, South America, and the Middle East.
He says the port played a vital role in bringing prairie grains to market and alleviated backups when large shipments occurred, and gave farmers in region a freight advantage compared to going through
Vancouver.
Slomp says four grain companies now control the grain handling system and none of them own the port of Churchill.
He says now that OmniTrax has unilaterally decided to close a port that is of such strategic importance to Canada, the federal government should intervene.
But he says there needs to be a single authority over grain movement to ensure it remains viable.
Slomp says the book hasn't been closed on the single desk, and if it is the farmers will, it can be reincarnated.
He points to a single desk for almonds in California.