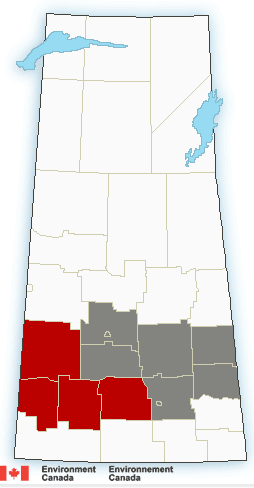 There is some active weather reported in parts of southern Saskatchewan.
At 4:30am Wednesday, Environment Canada issued thunderstorm warnings in the Swift Current and Moose Jaw areas.
Other locations such as Kindersley and Leader regions are under heavy rainfall warnings.
50mm of rain could fall over the day in those areas.
In the meantime, the city of Regina could see some thunderstorm activity Wednesday – however, the weather office says this system will be short-lived.
However, there has been a Special Weather Statement issued for Regina and points-east cautioning residents more significant weather could arrive.
Any effects are expected to be remnants of the storm system which is to the south and southwest of the Queen City.
Look for more-settled conditions to return later this week.