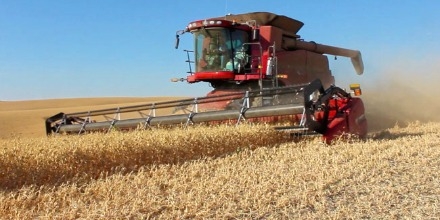 The combines are starting to roll in southeast Saskatchewan.
Sherri Roberts, the regional crop specialist in Weyburn, says winter wheat and fall rye have been harvested in her area.
Roberts says some pulse crops have been dessicated so harvest of peas and lentils will begin shortly.
She says there is a wide range of crop maturity so harvest will be somewhat lengthy.
Roberts expects above average yields in the southeast but says farmers need warm dry weather for harvesting.