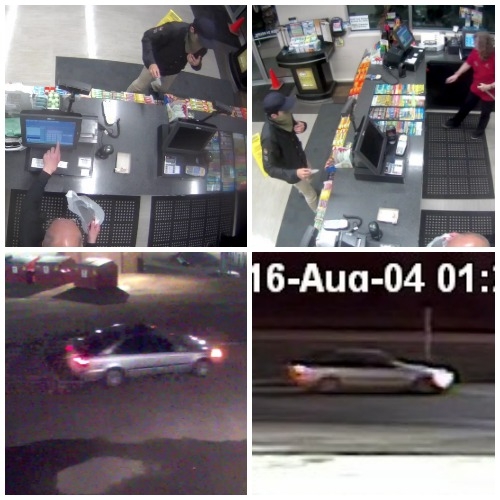 An armed robbery Thursday night has Rosthern RCMP looking for a two suspects.
On August 4 at approximately 2:30a.m. Rosthern RCMP responded to an armed robbery at the Shell Service Station located off Highway 11 in Hague.
A masked male entered the store with a silver pocket knife demanding cash.
The suspect was described as an Asian male, in his early 20s, dark coloured eyes, approximately 5'6″ in height with a slim build.
He was wearing a black jacket, beige pants, black shoes with green trim, a black baseball cap, bandana covering face and spoke with an Asian accent.
The male fled with an undisclosed amount of cash, proceeding into the passenger seat of a silver two door car appearing to be an early 2000s model similar to a Toyota Camry with black stripe on the sides.
Police are asking the public for assistance or information that may lead to the identity of the suspects.
If you have information about this or any other crime, please contact the Rosthern RCMP at 306-232-6400 or you may call Saskatchewan Crime Stoppers at 1-800-222-TIPS (8477).