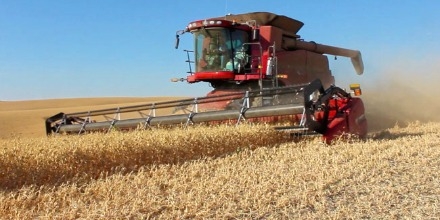 Saskatchewan farmers are looking to the sky for warm weather.
Another significant rain this week is not going to help lentils crops in parts of west-central and southwest Saskatchewan.
Saskatchewan Pulse Growers Executive Director Carl Potts is expecting a higher-than-average amount of abandonment. That's the difference between seeded area and harvested area.
However, a very high seeded area—with lower yields than usual–will still produce a significant amount of lentils.
Heat and drier weather will help, and Potts says there are reports of very good growing conditions in some areas of the province.
Rain and wind has generated plenty of instances of crops being flattened around the province.
Daphne Cruise is a cropping management specialist with Saskatchewan Agriculture.
She says there is a lot of growth and many surface roots.
She says crops which have been flattened are difficult to harvest for several reasons, including the fact they mature at different times because of the crop canopy.
Cruise says drier weather is needed to allow growers to start desiccating or drying down the crop.
Some fall rye and winter has been harvested in the southeast as well.