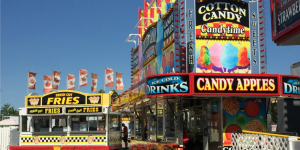 The Queen City Ex continues this weekend and warm weather is expected to continue for ex-goers.
The forecast includes sun and temperatures in the high 20's for the remaining two days.
Those attending the event can find limited parking located at the Lewvan entrance for $7.
Paid parking is also available at the Regina Armoury lot on Elphinstone between 9th and 10th Avenue and at the Sportplex
The exhibition runs from 12 P.M. until 11 P.M. on Saturday.
The hours change to 10 A.M. until 11 P.M. on Sunday.
Admission is free on Sunday until 11:30 A.M.