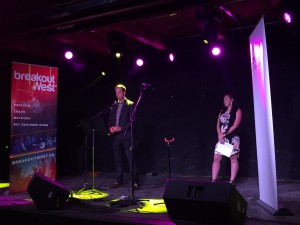 The
line-up
for the
BreakOut West Festival
was announced on Tuesday and features artists from across western Canada.
More than 60 bands are scheduled to play at 11 different venues in Regina during the festival.
Brittney MacFarlen with SaskMusic says tickets for the event are now available.
"Festival wristbands are now available outlets in Regina. You can get them at X-Ray Records, Rebellion Brewing and Coda Cl0thing. One wristband gets you access to all the artists and venues throughout the weekend."
The festival runs October 13-16.