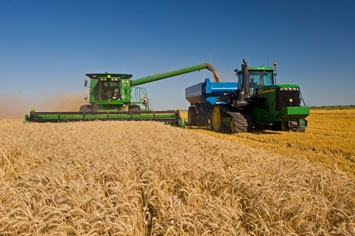 Combining is just starting in central Saskatchewan near Watrous, about 175 kilometers northwest of Regina.
Regional crop specialist in Watrous, Cory Jacob, says some early fields of winter wheat have yielded 80 bushels an acre.
But he says there have been numerous crop diseases because of the extremely wet summer.
Despite that, he anticipates above normal yields.
Jacob expects harvest will be in full swing in about two weeks, depending on the weather.
He says Watrous has had about 12 inches of rain during the growing season, and many low lying areas are flooded.