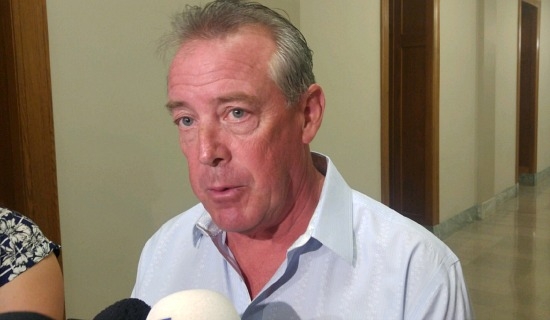 A drunk driving charge will leave Saskatchewan without a deputy premier until a cabinet shuffle in a couple of weeks.
Don McMorris has stepped down from the post and his other cabinet positions after he was charged with impaired driving when he was pulled over by Mounties in a construction zone last week.
Premier Brad Wall says he's more than disappointed in McMorris, who was in charge of the province's liquor and gaming authority.
Wall says there is never a circumstance in which anyone can justify drinking and then getting behind the wheel of a car.
Wall says McMorris was driving a government car at the time, but doesn't know whether he was on government business.
Although McMorris has not been convicted, he says he is leaving the Saskatchewan Party caucus for now and will seek counselling.
His cabinet portfolios will be taken over by Government Relations Minister Jim Reiter.
(The Canadian Press)